Meet Dr. Brandon Nadeau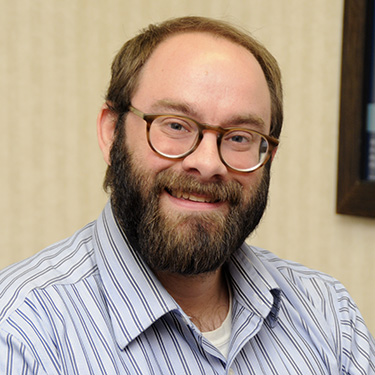 "My father was a hardworking man who worked in landscaping for more than 40 years. I would see him come home from work weary and sore. As a teen, I used to pick him up and give him a pseudo- adjustment and the weariness of his day seemed to melt away along with his pain."
Education and Certification
Dr. Brandon's experience helping his father made him realize that he could help others as he assisted his dad. "I hated seeing people in pain and knew I wanted to help them feel well; chiropractic is the best way to do that." As a result, he decided to attend New York Chiropractic College, where he earned his Doctor of Chiropractic. While there he was astounded by the power of chiropractic.
He also experienced what many of his patients suffer from—sciatica—due to sitting in class for extended periods of time. Dr. Brandon sought treatment daily for it and discovered that the solution to the pain was less sitting. He devoted time between classes to get up and walk around campus. The combination of walking and chiropractic adjustments decreased his pain and allowed him to be more comfortable.
Dr. Brandon is also certified in the Webster Technique, which helps to free the pelvis so that Baby and Mother can be much more comfortable throughout pregnancy. Dr. Brandon helped one of his patients throughout her pregnancy. She had a very specific and natural birth plan and was able to deliver her baby the way she wanted to without the use of drugs or intervention.
Helping Others Naturally
Assisting his patients with chiropractic and witnessing the improvements in their health is what Dr. Brandon is proudest of. "One of my patients came to us following an accident at work. He had a highly physical job and was hurting badly. He was one of my first patients and I saw him for most of his visits." Dr. Brandon worked on some musculature that had gone into spasm and helped to correct the patient's spine. As a result of the care the man received, he was feeling better and standing up straighter. The patient was able to resume working and has been pain-free for a long time.
CHIROPRACTIC CARE »
Outside the Practice
When he's not adjusting patients, Dr. Brandon loves spending time in the outdoors, particularly hiking; Bear Mountain is one of his favorites. A big music lover, he also plays guitar occasionally and enjoys playing the drums. His father taught him that music is a great way to express yourself and forget your daily worries.
Dr. Brandon loves caring for his patients and is eager to meet new ones. "The more people I can help the healthier our community can be!" Contact us today to book an appointment!

Chiropractor Wethersfield CT | (860) 257-8700