Chiropractic Receptionist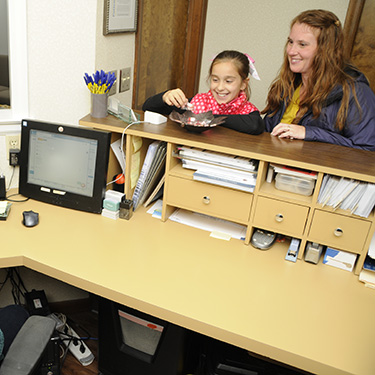 ViVO Chiropractic has an opening for a Chiropractic Receptionist to join our team. If you want to help kiddos, pregnant mamas and families and you have a good attitude, good work ethic and good customer service skills, this may be your dream position. The mission of our subluxation-based, family-centered organization is to help families get healthy. We have helped hundreds of families at our two locations over the last 15 years.
Key Benefits Include
Competitive salary, bonus structure, health insurance program, retirement plan and paid holidays. When you join the ViVO family you get just that, an extended family, rather than just co-workers. We foster a cooperative rather than competitive environment. Working together as a team, we accomplish more with less effort.
Our paid training program will give you all the tools and knowledge you need to be successful. You need to come with Microsoft Office experience and great computer skills, as everything we do is computer based. You will be taught how work our specific software and the practice specific protocols for scheduling and handling patient flow. All candidates MUST have prior office or customer service experience.
The person I am today and the person that interviewed for that assistant position couldn't be any more different…

I had the pleasure of being a part of the team for 7 years, and in that time, I experienced so many miracles within my own body. But that doesn't even come close to all the miracles I witnessed with all of the amazing souls I got to meet along the way. For the sake of anyone reading this, I will spare you the novel (I can go on and on) and simply summarize it by saying chiropractic has not changed my life, it has MADE my life what it is today! And for that, I am forever grateful. Read more »

– Salowa, Wethersfield Office Manager
There is great potential for growth within the ViVO family. Whether you want to be up front greeting patients or have management aspirations, we want to help you build a life you will love. We will offer guidance and resources to help you achieve your career goals.
Please email your cover letter and resume to: jobs@vivochiro.com

Join Our Team Wethersfield, Vernon CT | ViVO Chiropractic ®