Meet Dr. April Little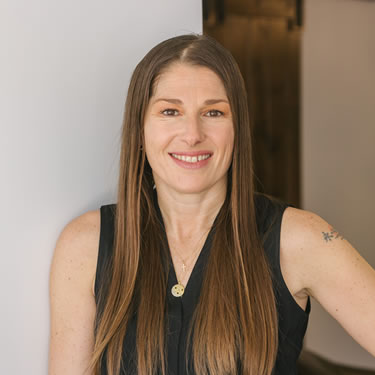 Dr. Little is passionate about providing the members of the Vernon community with state-of-the-art treatment at her chiropractic care center. At ViVO Chiropractic ® we welcome family members of every age, from newborns and children to parents and moms-to-be. We emphasize a gentle, natural approach to health care, with modern digitalized X-ray and diagnostic nerve scan technology.
A Lifelong Desire to Help Children
"I always loved babies and wanted to be able to work with kids. I thought a career in obstetrics would be an ideal choice. In high school I shadowed an obstetrician, where I had the opportunity to observe two C-sections; I immediately knew that this was not the road I wanted to travel."
As a 19-year old competitive swimmer, Dr. Little suffered a massive shoulder injury. She was majoring in athletic training at the time, and underwent physical therapy; she was still unable to get back into her swimming routine. At the suggestion of a family member, she sought out chiropractic care. "After only three adjustments, my shoulder function returned, and I was back in the pool."
Care for the Entire Family
After completing her undergraduate studies, Dr. Little attended Palmer College of Chiropractic in Davenport, Iowa, earning a Doctor of Chiropractic degree. Through her years of employment with the chiropractor who originally healed her shoulder pain, she wanted to duplicate the loving family environment in her own practice that this doctor promoted.
To excel in the treatment of babies, pregnant moms and other family members, Dr. Little has undergone extensive postgraduate study. Her accreditations and professional associations include
On A Personal Note
Dr. Little is married with two young boys. As a family, they all enjoy hiking in the woods and lots of playground time. They also host many fundraisers, including Pack the Pantry every Thanksgiving for the Hockanum Valley Community Council in town, a toy drive for the Vernon Volunteer Fire Department every Christmas, and KIDSAFE CT.
We love families and enjoy seeing our practice members living lives of abundant health. Contact us today and ask about our New Patient Special! We feature on-site digital X-rays and same-day appointments.

Chiropractor Vernon | (860) 649-7705