Pregnancy Chiropractic Care in CT
Prenatal Chiropractic Helps to Optimize Pregnancy
It's widely known that the correct positioning of a baby in utero affects the birth outcome. Proper positioning also decreases the potential for undue stress on the infant's developing spine and nervous system.
Mother and child can both receive maximum advantage from our cutting-edge prenatal chiropractic care.
The Webster Technique
This gentle, safe and specific adjustment method places a strong emphasis on the stabilization of the sacrum and pelvis. When this occurs, a natural shift takes place in the womb, and the infant automatically gains more space to maneuver and develop. This optimal positioning leads to a safer and ideal birth experience for both the mother and her baby.
We recommend that you come in for a noninvasive evaluation as soon as you know you're expecting. ViVO Chiropractic ® wants to help you to optimize this wonderful time in your life.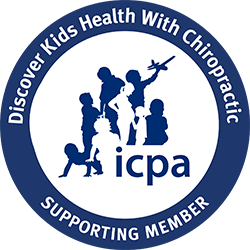 Benefits of Prenatal Chiropractic
Moms-to-be benefit from regular chiropractic adjustments through the lessening or elimination of the following symptoms
Back pain
Constipation
Fatigue
Rib Discomfort
Headaches
Heartburn
Round ligament pain
Sciatica
Chiropractic also may help you to have an easier and quicker labor.
At our friendly office, our pregnant moms find it easy and comfortable to share their problems and extend their trust. If you're struggling with a pregnancy issue, we can help.
FAQ
Is pregnancy chiropractic care safe?
Yes! Not only do we provide safe chiropractic care, but we ensure that moms-to-be are completely comfortable. In addition to offering gentle adjustments, we also feature treatment tables that allow you to rest comfortably through your session, even as your belly expands.
At what point in my pregnancy should I start chiropractic care?
You can begin care even before you plan to conceive though we welcome you to come in at any time during your pregnancy. The earlier you prepare your body for pregnancy, however, the better.
Contact our practice today and ask about our New Patient Special (up to a $430 value for only $97!).
CONTACT US »
Pregnancy Chiropractic Care in Wethersfield, Vernon CT | ViVO Chiropractic ®