Meet Dr. Nick LeBlanc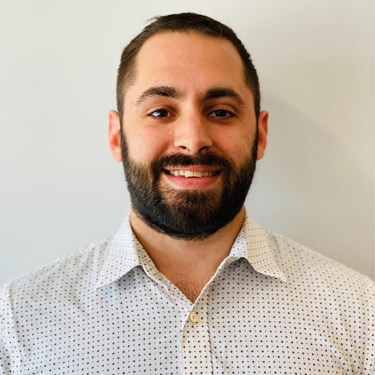 Displaying positivity to his patients, Dr. Nick finds it fulfilling to be able to have a significant impact on them. In addition to providing chiropractic care, he enjoys being able to empower patients–to show them what chiropractic can do and how they can get the most out of their body.
Experiencing the Effects of Chiropractic
While playing hockey and rugby during his undergrad years, Dr. Nick would sometimes get injured. At the time, he didn't know what chiropractic was. That is until one of his teammate's dad–a chiropractor–would come to the games and give adjustments to the players on the sidelines. After getting adjusted, Dr. Nick was surprised to experience such an enormous positive impact on how he felt physically and mentally.
After getting adjusted I almost immediately felt like a different person."
From that moment on, Dr. Nick knew that he couldn't stay away from chiropractic.
Education and Certifications
Dr. Nick earned his Doctor of Chiropractic from the University of Bridgeport School of Chiropractic. While there, his 'aha' moment was when he was learning how to adjust people."Right away I felt comfortable and knew intuitively that this is what I wanted to do. As soon as I manually adjusted a person and started to get them better and out of pain I just felt very natural at it."
In addition to his doctorate, Dr. Nick is certified in the following techniques:
Diversified
Thompson
Webster Certified
More Than Pain Relief
Since Dr. Nick's been in practice, he's come to realize that chiropractic does so much more than alleviate pain. "When you have a healthier nervous system you can enjoy much better mental and physical health."
In His Spare Time
Outside the practice, Dr. Nick loves to stay active. He likes to go to the gym, play ice hockey, take hikes, spend time in the ocean, ski and travel. Dr. Nick grew up in Norwalk in a large middle class family. His father, who was a mechanic, instilled a hard work ethic in Dr. Nick. While his father worked on cars, Dr. Nick views himself as a "mechanic of people."
Book an Appointment
Contact us today to schedule an appointment with Dr. Nick!

Dr. Nick LeBlanc | (860) 649-7705