ViVO Chiropractic ® Reviews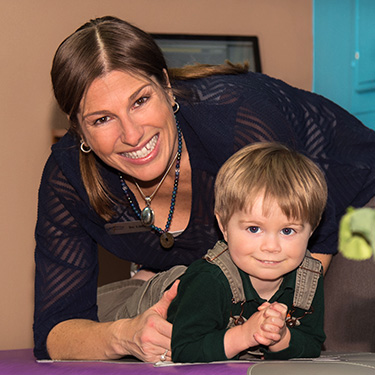 What Our Patients Say
At ViVO Chiropractic ® we love when patients share with us their feedback and comments after chiropractic care. Please read our patient testimonials below to see what other people have achieved through their tailored treatment plans with us. Share your stories too! Click here to send us your feedback so that we can help to spread the word about the benefits of natural ViVO Chiropractic ® care. CONTACT US »

---
Compassionate and Cheerful!
Chris and all of the staff are a community of sunshine. They are compassionate and cheerful. The flexible scheduling and text reminders are great, too. Chris is a brilliant practitioner who is committed to healing and educating his patients. He is thoughtful, gentle and exudes wellness and positivity. Surround yourself with people who are compassionate and wellness oriented! That is the path to good health for all of us. -Tami N.
Extremely Thorough!
Extremely thorough. Very good listeners, very nice, and easily likeable staff. They talk with you as if they're family. Very nice facility and would definitely recommend. Very happy! -Thomas M.
Friendly And Happy Staff
Friendly happy staff. All seemed to love their job. Office was clean, fresh and welcoming. Looking forward to working with you all towards a better me. Celia W.
Feel So Optimistic
From making my appointment to coming in for my first consult to having my first adjustment, my expectations were exceeded. I feel so optimistic to start my health journey with the help of your team and that is something I haven't felt since having my pain for 2 years until I found you. -Rachel B.
Very Hopeful!
I had a great experience. Everyone there was professional, courteous and took the time to listen to my concerns. I am very hopeful for a successful treatment. Stephen M.
Wonderful Experience
The staff is wonderful and extremely helpful! Any concern or worry I had was addressed in a kind and compassionate manner. I have had a wonderful experience! -Diana E.
Great First Visit
Everyone from the front reception to the doctor was incredible. I had a great 1st visit and am looking forward for more in the future! Sam C.
Go To Vivo
The staff is incredibly friendly and knowledgeable. If you are thinking about seeing a chiropractor, this is your sign to go to Vivo! Looking forward to all my future appointments! -Elizabeth O.
Extremely Impressive
The level of care and dedication from All the staff is extremely impressive. At each level they take the time to explain the process and provided valuable information to my concerns. At the end, I know the treatment plan, the expectations, and what would be the target goal. It's refreshing to walk in to a facility that is warm and caring for our overall health. Thank you, for your exceptional dedication. I would highly recommend your services. Luz O
Positive and Upbeat
Office staff is phenomenal….efficient, accommodating and always positive and upbeat. Very flexible with appointments and scheduling. Drs. are super caring, always timely, and excellent at their craft. After over a year of suffering with headaches and neck issues and treatment with PT- they are the first ones that have been able to alleviate my pain! So happy with the experience at ViVO! Thank you so much! -Jodi C.
Peace and Relief
My 8 month old son has been seen by more doctors than the average adult. None of them have given us any hope. Your group of doctors and staff are sent from heaven! All my son needs is a little time, prayer, and belief in him – you've given us all of that. I cannot thank you enough for the peace and relief you've given our family. Jameson M
Great Recommendation
I'm so thankful to have been recommended such caring and competent care givers! Excited to get back in for my second appointment. -Julia K.
So Refreshing
Felt so welcome from the moment I walked in. Care for the client is the center of their work. Both Dr. Liz and Dr. April never rushed me, explained and educated me about my body and how their practice will help me. It was so refreshing having Drs dialogue with me opposed to telling me about my body. Could not recommend this practice enough! -Taylor T.
Overall Great Experience
Overall great experience, kind staff, happy they are able to work with my Mom in payment arrangement, as applicable to our financial need/difficulty. Since Ins doesn't cover. I like their statement Main concern is helping patients feel better. A blessed week to all! -Aleja G.
I Had a Great First Visit
Dr. Liz and the entire staff were highly recommended by my wife. I had a great first visit, as everyone was extremely welcoming and helpful. They took the time to answer any of my questions and thoroughly explain the processes that we went through. Looking forward to continuing my treatment with Dr. Liz and the rest of the staff. -Scott K.
Amazing Practice
Amazing practice from the Chiropractors to the office staff. I set up an initial appointment for my newborn daughter and the process was quick and easy. Once we arrived, everyone was very welcoming and I felt right at home. I can't wait for my daughter's next appointment! Overall an excellent experience with top-notch customer service. -Emerald H.
Very Impressed with Everyone
I was very impressed with how everyone greeted me right when I walked in. I liked the technology they had in the office. You don't have to leave for X-rays or MRIs. And when we sat for the consult, the doctor actually listened to come up with a plan of action for me! -Kimberly M.
Friendly and Welcoming Environment
I appreciate the friendly and welcoming environment when I walked in for my first appointment. The staff took their time learning about my goals and explaining what I was doing at every step of the appointment. Looking forward to continuing my care at ViVO. - Veronica J.
The Best Chiropractors I Have Ever Seen!
The best Chiropractors I have ever seen! They truly care about you and work with you and your schedule. The staff are super friendly and efficient. They not only treat myself but my husband and two sons. Make sure you call the wonderful Kelly to schedule a visit with Dr. April – you will not be disappointed! - Diane T.

Reviews at Wethersfield, Vernon CT | ViVO Chiropractic ®