Top-Rated Chiropractor in Vernon
Experienced, Effective Chiropractic Care For All Ages
The Vernon chiropractors at ViVO Chiropractic ® want moms-to-be to enjoy their pregnancies without back pain and sciatica; dads to be productive at work without the added burden of shoulder and neck pain, and kids to excel in school and sports. We're all about creating family units that benefit greatly from wellness and vitality.
We're proud to offer patients flexible, same-day visits-we know you lead a busy life, and it's our job to get you care when you need it and as efficiently as possible.
Our team can't wait to meet you where you are on your journey to health. We are proud to offer flexible appointments, walk-in visits, and affordable care plans for our patients – ask about our family plans!
Insurance is accepted, & appointments are available now – Call (860) 649-7705 or book an appointment online today!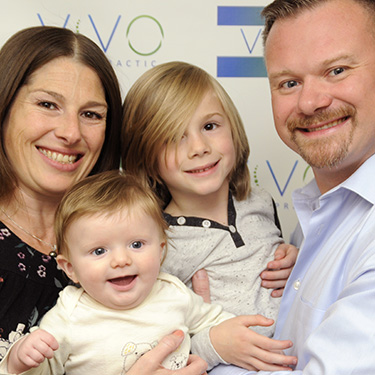 We Can Help Every Family Member
We want you to feel like family, and that means you're welcome to bring your entire family in for care with us.
Newborns: helping babies to avoid colic and feeding difficulties
Pediatric chiropractic: helping kids to avoid ear infections, sleep disorders and hyperactivity
Athletes: enhancing sports performance and soft tissue rehabilitation
Adults: assisting moms and dads to eliminate pain, stress and headaches

Meet Our Chiropractors
At ViVO Chiropractic ®, we want to transform your health and enrich your life! In our warm and friendly environment, someone is always waiting to greet you with a smile. We're genuinely glad that you've found us and look forward to meeting you!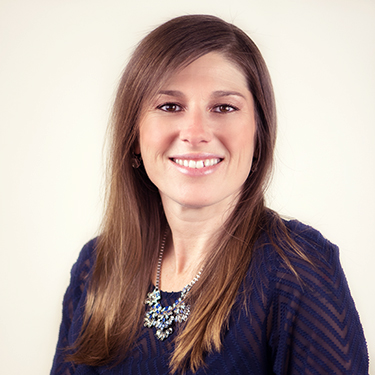 Dr. April Little
After completing her undergraduate studies, Dr. Little attended Palmer College of Chiropractic in Davenport, Iowa, earning a Doctor of Chiropractic degree.
To excel in the treatment of babies, pregnant moms and other family members, Dr. Little has undergone extensive postgraduate study. Her accreditations and professional associations include
Certification in the Webster Technique
Membership in the International Chiropractic Pediatric Association (ICPA)
Membership in the Connecticut Chiropractic Council (CCC)
Membership in the International Chiropractic Association (ICA)
Learn more about Dr. April's safe and gentle chiropractic care. Call (860) 649-7705 or schedule an appointment online today!

Contact ViVO Chiropractic ®
We'd Love to Hear from You! Call (860) 649-7705

APPOINTMENTS
CONTACT
ViVO Chiropractic ®
Phone: (860) 649-7705
Adjusting Hours

Vernon's Top Recommended Family Chiropractor
Call Us Today
(860) 649-7705

FIND US
ViVO Chiropractic ® is conveniently located on the second floor in the same building as Town & Country Veterinary Associates, and across the street from Elmo's Dockside. You'd pass us on the left if you were going to Big Sky.
If you're coming from 84 East, you can leave the highway at Exit 63; if you're traveling from 84 West, use Exit 64.
We feature a large parking lot, and our building has an elevator. There's also a traffic light outside the parking area for easy access in and out of our location. A bus stop is at the entrance.
Chiropractor Vernon CT | ViVO Chiropractic ® | (860) 649-7705
Proudly serving Manchester, Ellington, & South Windsor